Over 43 percent of all websites are powered by WordPress, making it the world's most privileged content management system. Making money with your website by doing something you enjoy may be accomplished through WordPress.
You choose your schedule, you may earn a great amount of money, and you can work from the comfort of your own home. This post will discuss the confirmed top methods for using WordPress to make money blogging online.
Start a Blog on your Domain
This is where it all starts. These days, registering a domain name and setting up a website or blog couldn't be simpler than they are now. You only need assistance and some hints to get you moving correctly. You need to adhere to the following procedures to launch a blog:
Register a domain name.
Register for web hosting.
Install WordPress on your website and set it up.
Publish the first entry on your Blog!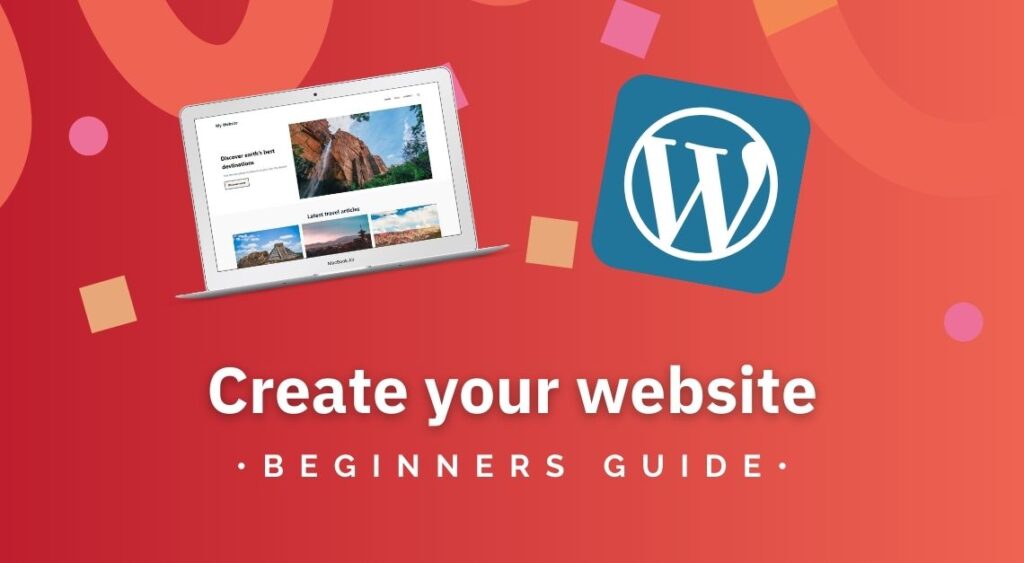 Focus on the Right Things
As a newcomer to blogging, you need to focus on the right things. It's common to make mistakes. That is OK so long as you reflect on what went wrong and make an effort not to let it happen again. Keep the following suggestions in mind as you create a blog.
1. Focus on Quality First, Money Second
Keep sight of that. Your blogging endeavors aim to get where you can start earning money. However, this only happens if you offer quality content. Because attracting visitors and potential clients requires significant effort, you should concentrate on this aspect of your business right from the start. After that, money will certainly follow.
2. Choose Fast Hosting
When compared side-by-side, hosting your website on a free platform and having your domain name and website that you host yourself, there is a significant gap between the two.
Selecting the appropriate hosting service is necessary before launching a blog, and hosting guarantees that your material will be safe, fast, and dependable when accessed by your target audience.
Choose the proper medium and approach from the very beginning by making the correct selection. Your best option is to use WordPress on a website you host on a fast-speed server. Read more about this in our Create a Website guide.
3. Keep It Simple
If you are starting, it is best to keep things as straightforward and uncomplicated as possible. Refrain from making things more complicated than they need to be since doing so will cause you to become disoriented.
You have a lot to learn, and your perspective on many topics will shift as you progress. Because of this, you should conserve your time and energy for the most challenging activities.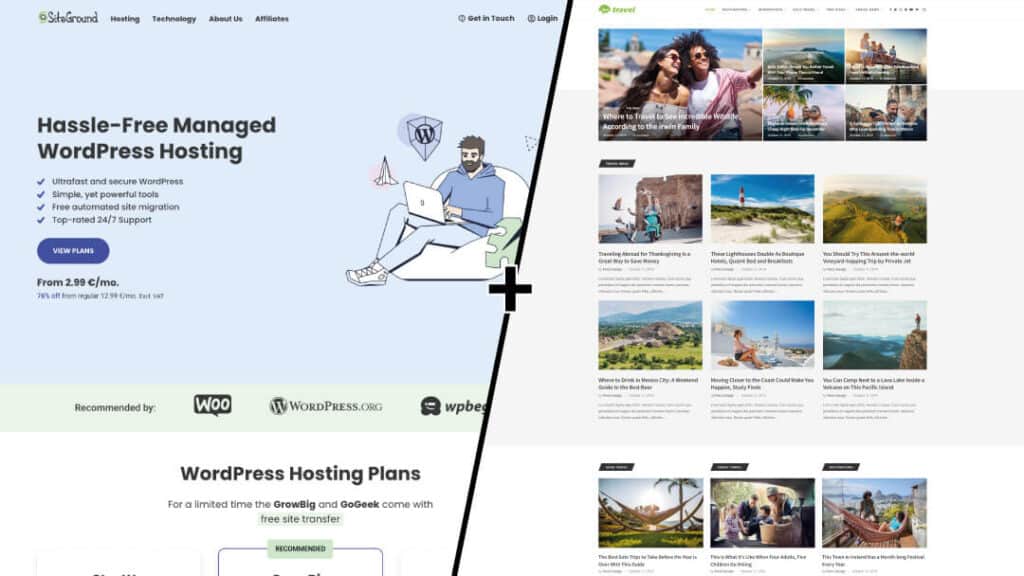 Start Publicizing Great Stuff
So, you already have a website that is live and functioning. That's fantastic! Creating accurate material for your Blog or website is one of the most challenging and demanding activities.
It is now time to start this process. You must have a solid understanding of the significance of content from the beginning of your blogging endeavor.
Choose an Engaging Reading, Research, and Writing Topic
When you first begin contributing to your Blog content, you should be able to produce writing that is up to the standards set for what constitutes high-quality writing.
This procedure will be very challenging for you if you do not have a strong interest in the subject matter, and you will most likely quit before you ever get started.
If you want your Blog to be profitable, it needs a lot of material, and you need to come up with a lot of ideas and subjects to cover every week (although quality goes over quantity), so keep this in mind when deciding what niche you want your Blog to be in.
Pick a Subject that has a Respectable Amount of Interest
It is not sufficient to be enthusiastic about a subject; others should also share that passion. Remember to generate money from your Blog. You will need customers to buy the things you provide or advertisers to give you cash for the opportunity to display their advertisements on your site.
All the items above will only occur if your chosen topic has a sizable audience. Open up Google and search for terms and keywords that spring to mind to perform a preliminary search about the potential of your topic. This is the most straightforward approach to investigating the possibility of your niche.
Next, you can use tools such as KWFinder.com (Keyword Finder) to find niche topics with sufficient traffic to write about.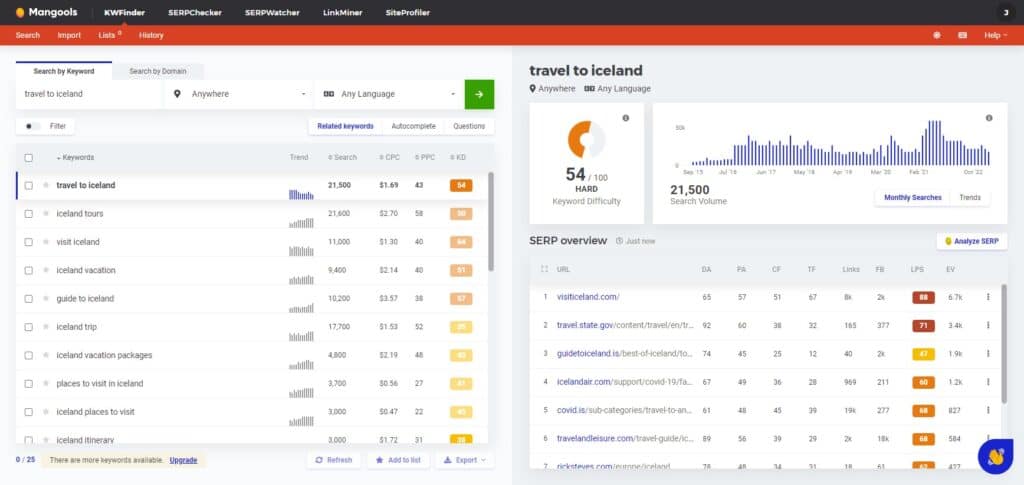 Avoid Being Overly General and Focus on the Specifics Instead
You need a respectable audience for the topic you've selected, so you might avoid choosing something general because there are probably already thousands of websites covering the same issue. The audience for popular points is more significant, but there is a lot of competition for those audiences.
If you are starting as a blogger on your own, it will be far more straightforward for you to compete with other bloggers than it will be to compete with internet businesses that have teams of writers and SEOs supporting them.
This also applies to blogging about topics within the niche you have chosen. The more specific your niche and focus keywords, the higher your chances are of ranking highly for those in Google.

Generate More Organic Traffic
Let's go through what has happened so far in the process. Your initial move should be setting up your Blog and registering your domain name. Your next task was to determine the subjects discussed in your Blog and become an expert in keyword research. The next stage is to increase the amount of organic traffic that visits your Blog.
What Exactly Is Meant by "Organic Traffic"?
You need organic traffic for your Blog if you want to generate money from it. Search engines are responsible for developing organic traffic (mainly Google).
The 'user intent' differentiates organic traffic from other traffic sources and makes it the most valuable type of traffic. When a person submits a query into the search box on Google, they have a specific goal in mind.
They may need an answer to a question, want to learn something, want to obtain knowledge, or want to buy a product. Their purpose may be deduced from the search phrases they enter into the query field of the search engine.
How Can I Increase Organic Traffic?
Do keyword research. Write great blogs around specific niche keywords with low competition and high traffic. This increases the chance of your website showing up to people in search results. Make sure your content is of high quality and publish posts consistently so your website becomes a great source of knowledge.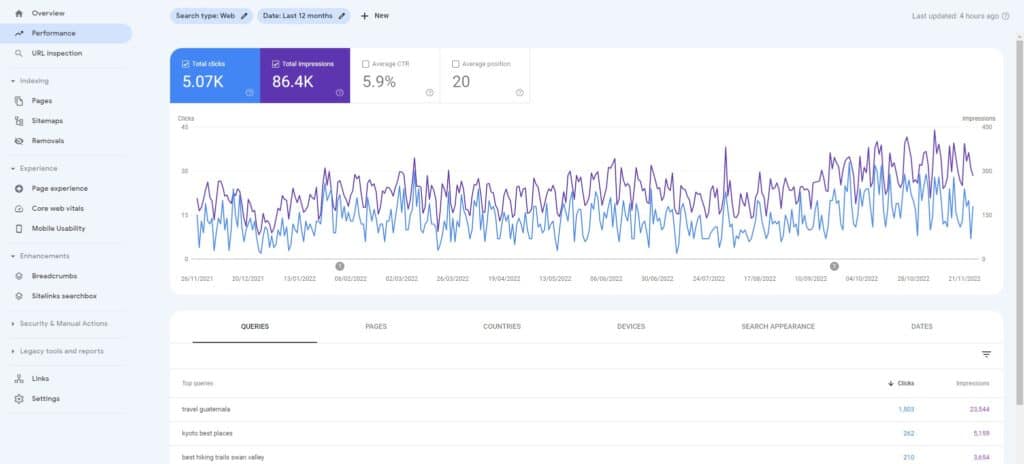 Start Selling Ads
You've now come to the point where you're able to start making money with your WordPress website or blog.
Even though the topic of this blog article is how to make money from your Blog, all of the material so far relates to activities that occur before that, and this is how blogging for money works in real life. As a friendly reminder, it is essential to comprehend that you will gain money from your Blog if the following conditions are met:
You get more traffic from organic sources.
You have a dedicated following or community of people who support you.
You have enough material that is effective in generating conversions.
Ad Networks
When traffic is flowing to your website, you can start making money by showing ads on your website. Usually, you get paid a small amount of money each time a visitor sees an ad or clicks on it. The more traffic your website gets, the higher your earnings will be.
There are two ways you can start making money through ads. The first and best way if you are just starting out is by using advertising networks, such as Ezoic or Google Adsense.
Ezoic is a relatively new player in the advertisement market but offers superior quality and earnings. It even has a special program for websites with lower monthly page visits. After signing up, you will get a small script to add to your website. This enables either Ezoic or Google to display relevant ads to your audience.
If you have already built up a large amount of monthly traffic to your website, you could consider selling ad space directly to companies. This requires a bit more effort from your side, but it allows you to have control over the type of ads on your site and you will get higher returns.
Read more: Our Ezoic review explains what it is and how much you could earn.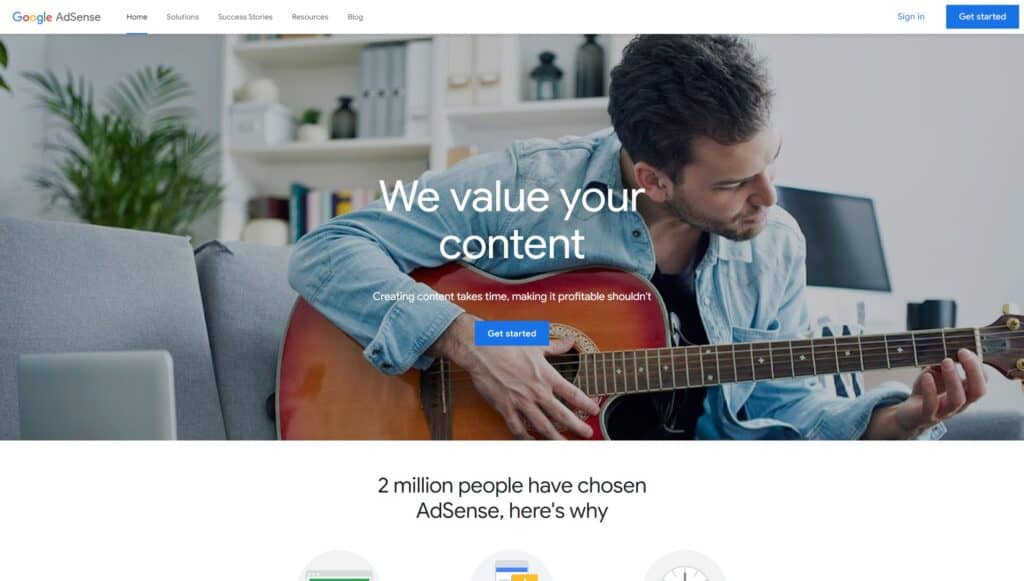 Affiliate Marketing
Many successful blogs or websites earn money that comes from affiliate marketing. With affiliate marketing, you recommend products and services to your audience using a special tracking link. If someone buys using that link, you will get a referral commission.
Most affiliate programs have an affiliate commission rate between 5% and 30%, depending on the type of product. Amazon, for example, offers a 20% commission rate on its games. That means if you would recommend a €20 or $20 game to your audience and someone purchases it, you will earn €4 or $4 each time.
Think about your particular niche and what type of products or services you could recommend to your audience. You can also find ideas on what to promote by signing up for affiliate networks such as ShareASale and Amazon Associates. Usually, the majority of websites that offer products or services participate in some sort of affiliate or referral program.
Once you have signed up for affiliate programs, you can use a WordPress plugin like ThirstyAffiliates to manage and integrate all your tracking links.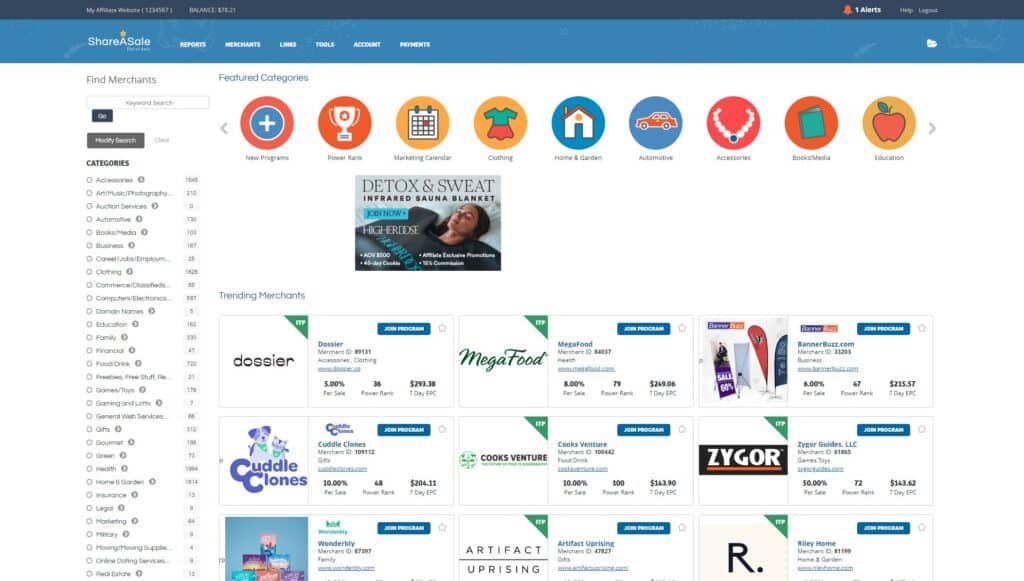 Make Money by Selling Items or Services
When you sell ad space on your website, you only get a percentage of the money since more than thirty percent of the money could go to the middleman, which is the advertising business, and the advertiser is earning a profit off your content and the hard work you put in.
You could explore developing and marketing your own goods and services to cut down on the money you lose. This is going to be more complex than it seems like it will be.
It takes time and effort to make things that other people will be ready to spend money on, but doing so is the best approach to constructing a successful internet business that will survive for an extended period.
Having your items will allow you to optimize your profits, and you are aware that every work you put into increasing your visitors will increase the number of sales you earn.
Ebooks and online courses are the kinds of things that are the most straightforward to develop and market online through a blog. But there are more great options to consider. It would help if you were sure you have a solid plan before you commit any resources to build your product, including your time and money. Let's go through a few ideas.
Ebooks
Ebooks are a smart way to make money blogging. They are easy to create because you're already experienced writing blog posts and now you'll need to write down your knowledge in another format. Look at an ebook as one very large blog post or a collection of multiple smaller ones.
You can easily sell ebooks using WPForms. Use the WPForms plugin and then follow this guide with setup instructions to sell an ebook to your visitors.
If you have multiple ebooks or digital PDF files to sell, you can integrate a bigger webshop solution into your site. Easy Digital Downloads is a good solution for selling multiple ebooks.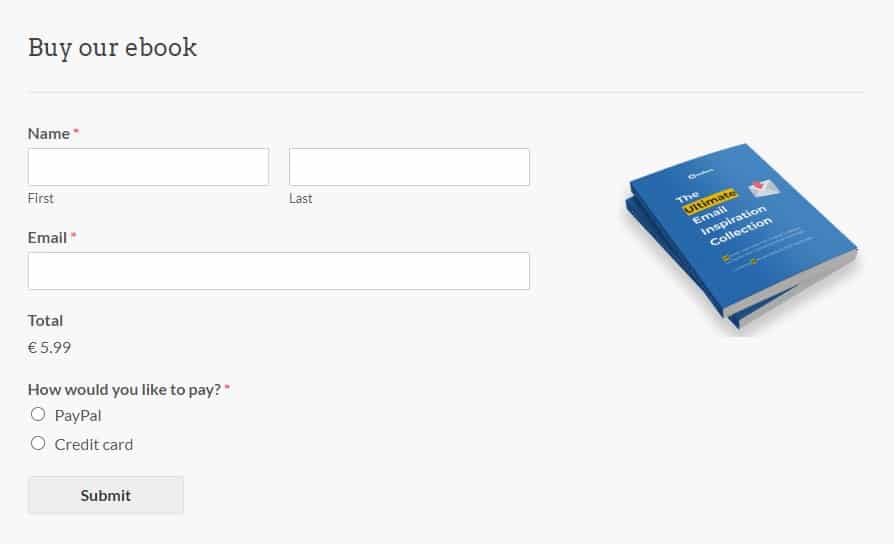 Online Courses
Online courses take some time for you to put together, but they offer visitors an interactive way (usually through videos) to learn about a subject. You can charge a higher price for it compared to ebooks.
To get started, you have to develop lessons and additional materials such as checklists or templates. Once you are ready, you can integrate your course into WordPress using one of many great available plugins. Memberpress is a good one. It has pricing, payment, and a built-in course builder.
If you don't want to start with an extensive course and are looking into offering smaller online courses or webinars, Superpeer.com is a great and cheaper alternative.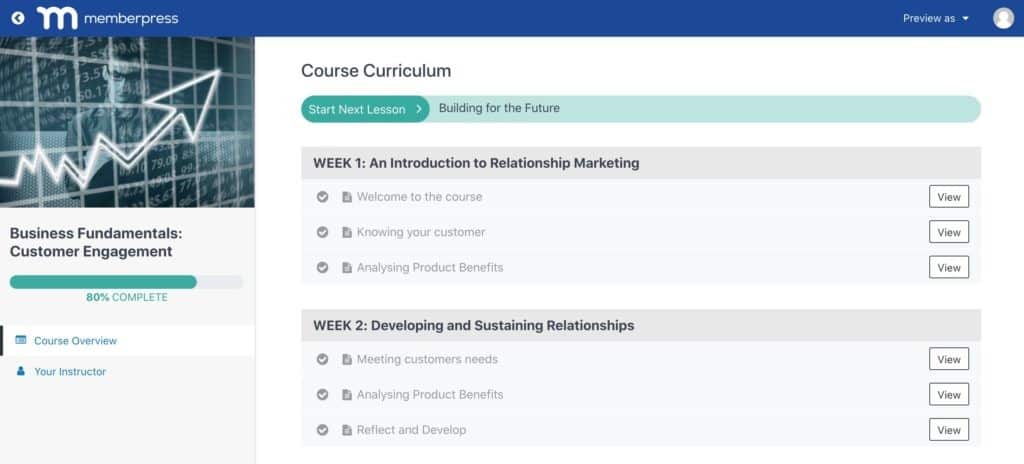 Digital Products
Next to ebooks and online courses, there are other types of digital products to sell as well. Consider, for example:
Digital templates (for Word, Excel, Notion, or other software).
Photos.
Self-made music or art (like posters or illustrations).
Self-built WordPress themes or plugins.
Easy Digital Downloads is a great all-in-one plugin that helps you to sell digital products on your website. Some WordPress themes, like Mayosis, are even specifically made for this purpose and are fully compatible with Easy Digital Downloads.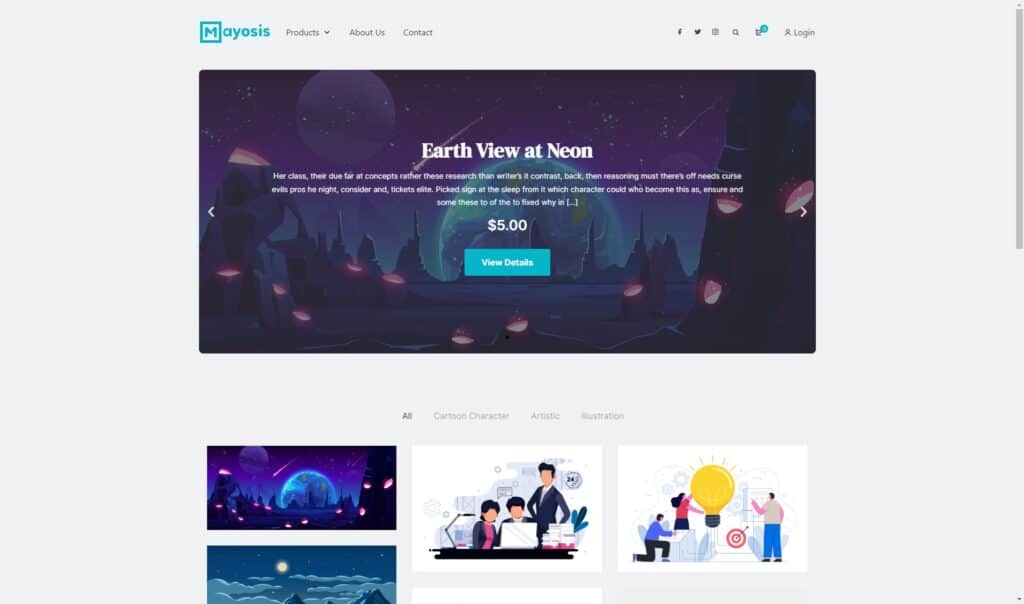 Physical Products
Selling your own physical products is a straightforward way to earn money if you have a clear idea of what items you want to offer. Luckily, setting up a webshop in WordPress is not too difficult.
WooCommerce is a free open-source plugin that transforms your WordPress website into a webshop. Using WooCommerce, you can offer all kinds of products, manage your inventory, offer payment options, and extend it infinitely through many plugins.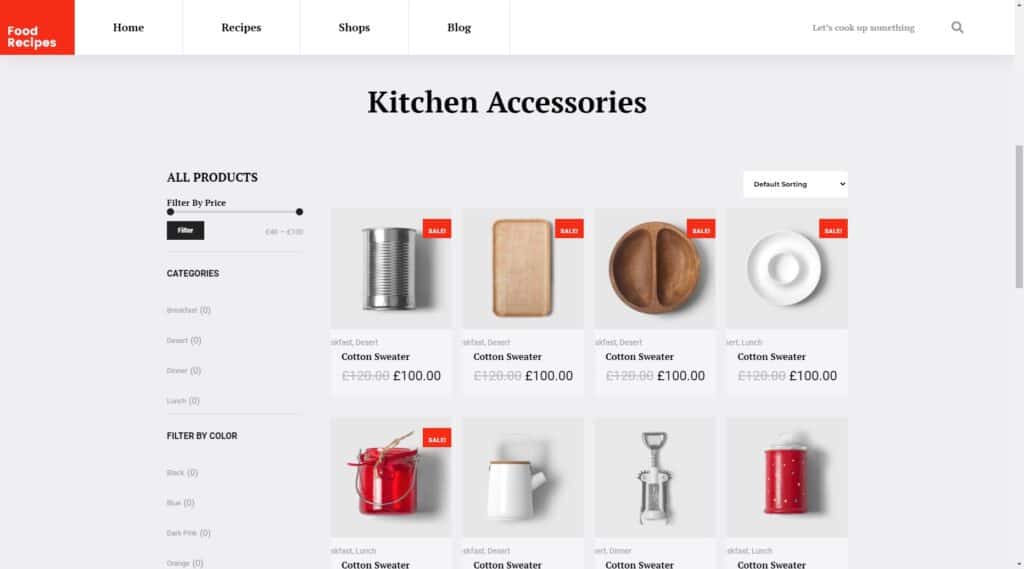 Services and Appointments
Next to products, you can offer any kind of (digital) services as well. This depends on your specific expertise but could be anything from mentoring and consulting to copywriting and gardening. You could, for example, offer one-hour coaching sessions to beginners.
Selling digital services on your website is easy to set up. Two plugins that could help are:
Superpeer to offer 1-to-1 mentoring sessions or paid webinars (including a payment- and booking widget for your website).
WPForms to create forms so people can contact you or request a quote for any of your services.
The great thing about offering services is that you can share your expertise without too many upfront investments in terms of time and money. Just make sure you clearly highlight your unique selling points and make it easy for your audience to find out more and connect with you.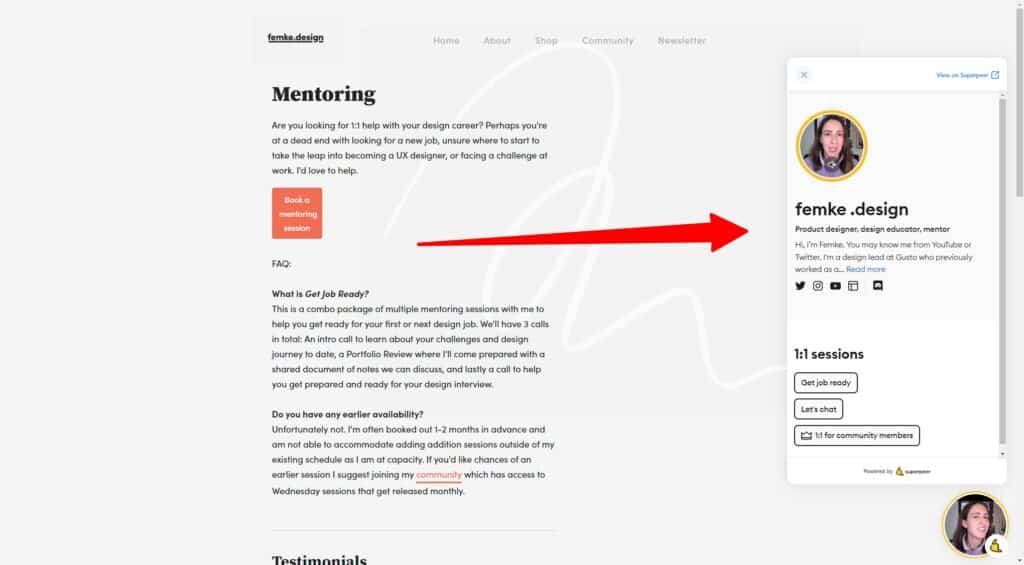 Donations
You don't necessarily have to sell something on your website to be able to make some money. Donations are a great alternative. This works especially well if you have built up a loyal community.
With Buy Me a Coffee, you can ask your visitors for a small donation in a fun and light way. You can either place a button or a widget on your website and style and name it the way you want. It has direct integration with WordPress as well.
With Buy Me a Coffee you can easily start collecting small donations from your visitors.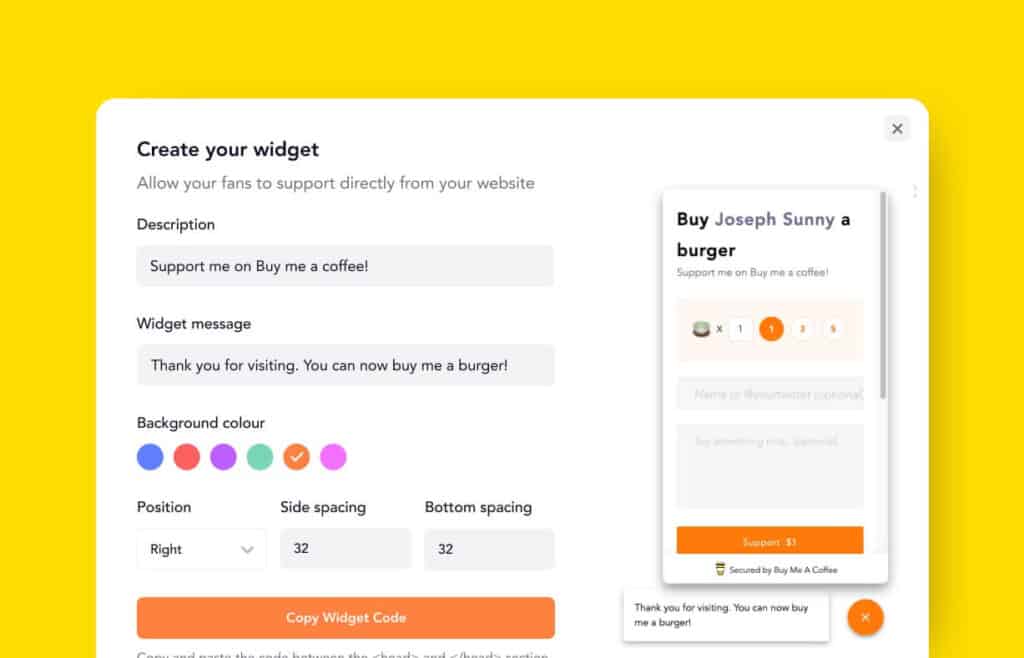 Conclusion
Making money with a WordPress website through blogging is not just a theoretical idea. Thousands of bloggers generate income from their websites by selling advertising space, promoting their own goods and services, or participating in affiliate marketing.
These very successful bloggers share a few characteristics in common, including the following:
They have lovely stuff being posted on their blogs. They have been successful in developing communities centered on their blogs. They have more than one method for generating income. They also generate money from affiliate marketing and the sale of advertising space on their website in addition to selling their own items. They had been writing for several years, and it took them a good deal of time to reach the point where they could make a career from their blogs.
Making money with your WordPress website is something that everyone can learn. Your ability to generate income is directly proportional to the effort you are prepared to make it happen and the tools you use to generate income.